Hello android game lovers , we are BananaGames, an android game development team. We're here to present to you one of our promising games: Funny Fishing Noel, an updated version of our Funny Fishing Game.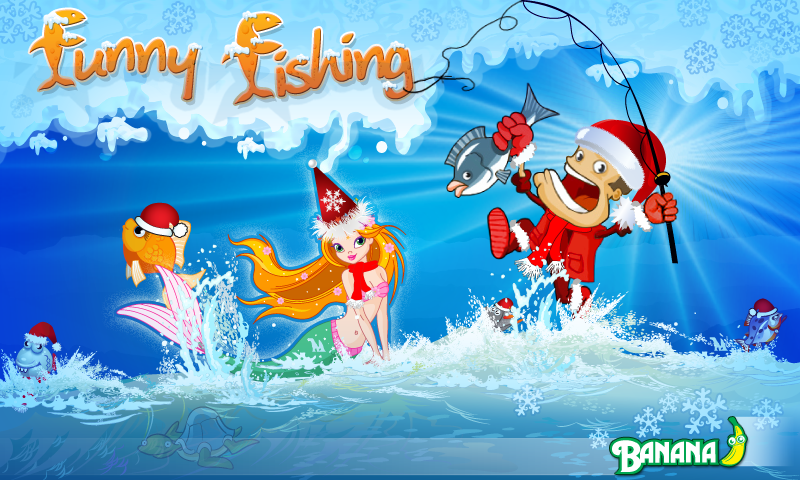 In this game, you take the role of the fisher, try to catch a required number of fish in each stage, any extra fish will give you money. The money might help you to buy new stuffs in the shop like bombs and items to boost your status points to the limit where you can catch bigger fish, deeper fish.
Many events will occur on your journey :you might have to avoid or counter attack the monsters and pirates that attack you throughout the journey, thunder come out of dark cloud to strike you if you stay too long in a same place, you can luckily catch a treasure chest to gain a huge amount of money and you can even meet a hot mermaid on your way.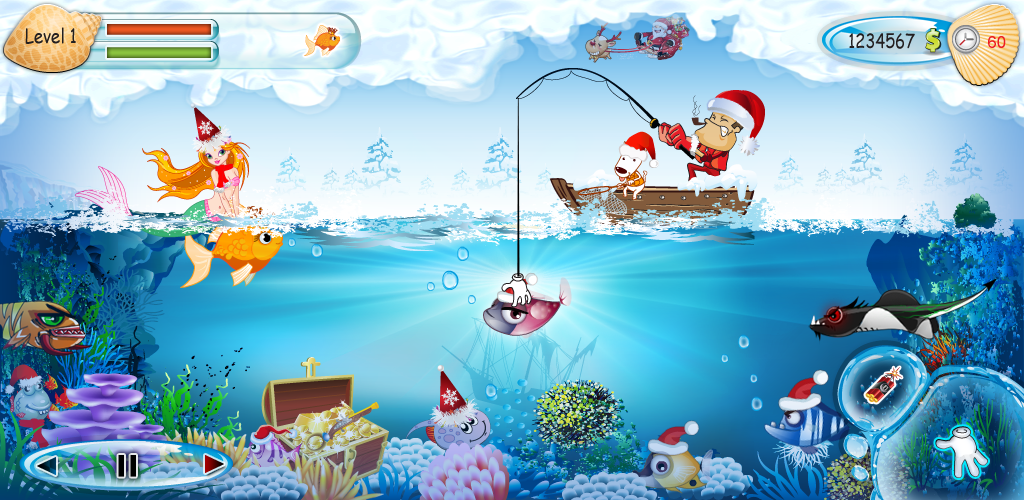 Compare to other casual games, Funny Fishing Noel is one kind of a never-get-bored game because the events change every time you play. For example: In the first run of stage 1, you may encounter a shark but you may be harassed by pirate ships in the next run of the same stage.
Price: Free!
You can watch the gameplay here:

You can download the game here: https://play.google.com/store/apps/details?id=com.banana.fishing.noel.android

The game has 2 modes for you to enjoy: Classic and Normal. While Classic offers you a large amount of bombs and items for your enjoyment, Normal mode take you stage to stage, earn money and experience the game from easy to harder level. This game suits all ages and all characters. In conclusion, you will never get bored playing our game.
Some info about the team: http://bananagames.com.vn/
Facebook: https://www.facebook.com/BananaGames.vn
Hope you'll enjoy Funny fishing noel.